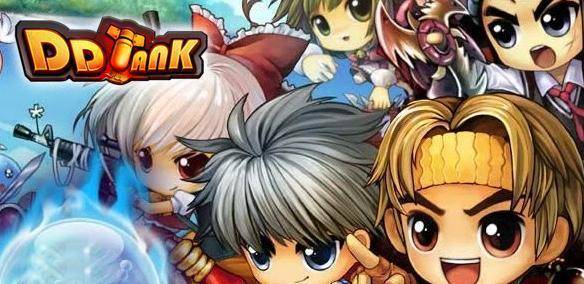 Play DDTank MMO Game
Ready to play directly in your browser, DDTank is a free to play, turn-based, multiplayer online shooter browser game where you compete with players all around the world. Players engage in a shooting based battle where, wind, angle, power, and position, all play an important role in order to deplete the enemys HP. Developed by NGames, It features cartoon style graphics, cute and dreamy sceneries, various fashionable suits, weapons with different attack effects, different battle modes and music and sound effects. Relaxing music combining with funny sound effects makes the game more lovable.

DDTank is very similar to Worms and Gunbound, but runs on a browser window. Anyone who has enjoyed Worms in the past will love DDTank. Stock your arsenal with a variety of weapons. Personalize your characters with awesome costumes and power-ups. It supports up to 4 players per match and the game also provides players with tasks and quests to complete which gives the game direction.