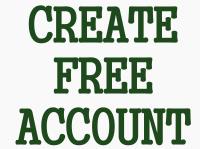 Play Monkey King Online MMO Game
Monkey King Online is a Free to play MMORPG, developed by R2Games.

Monkey King Online is an epic fantasy free to play browser MMORPG that is based on the novel set in ancient China Journey to the West; in the game players will be able to take the place of those heroes from the saga, Monkey and his sworn allies, heading up to heaven to do battle with ancient Demons. This MMO RPG focuses on players levelling their champion, unlocking new skills, purchasing new weapons and armour and even employing the services of Immortals to aid in their journey. The game has exceptional illustrative graphics that create a very immersive and wonderful environment.

There are lots of different tasks and features players can take part in within the game, many of the earlier features and gameplay systems revolve around solo casual gameplay; exploring new locations, meet new characters, discovering more of the story and taking on quests. As players increase in level the challenges become more difficult and players will begin to require help from each other, encouraging players to group together and work as a cooperative group in multiplayer dungeons as well as fighting in the player arena and going head-to-head against other players to earn prizes. The late game features are more hardcore, requiring much more time commitment as players compete with each other to stay atop the rank ladders and working together in Guilds as they compete for prestige and prizes in Guild V Guild conflict.

There are four available champions to play with: the crazed Monkey, the brutish Bull, the cunning Fox and the deadly Iron Fan, individually these heroes are powerful, but as a group they are a force to be reckoned with and the only hope the heavens may have. Monkey has recently escaped his 500 year imprisonment, escaping from the rock that bound him he is angered and looking for revenge. His physically imposing blood brother Bull is ever at his side, his huge axe at hand and ready to slay his allies enemies alongside his wife Iron Fan who armed with her ancient thyrsus, her nature magic and her beauty is a much welcomed ally to Monkey. With them the cunning Fox, a keen and intelligent warrior she is able to use magic to empower her own combat abilities making her deadly with spell and sword.

In game players will have access to the AFK mode, a feature that lets them step away from the game and have your character continue to complete quests and kill nearby enemies whilst you are gone. Not only this but your fully automated character will use any necessary potions whenever your mana or health gets low and can be fully customised to say which abilities it will use in combat. This intelligent AFK AI system will even take your character back to a safe area to meditate and restore if it ever runs out of resources or takes too much damage to carry on.