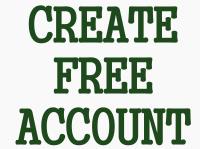 Play Big Bang Empire MMO Game
Big Bang Empire

Game Style: Free to play MMORPG
Available Platforms: Web Browser and Mobile App
Developing Studio: Playata

Ever wonder awaits like to work in the adult entertainment industry? Well look no further as Big Bang Empire offers players that experience as they begin their journey starting out as a neighbourhood wannabe shooting cheap and tacky home-made movies and working up to a bigger and brighter future. With strong elements of individual customisation this RPG has story driven missions that will help players level up and progress to different environments taking them all the way to the big city and beyond and pursuit of their dream. Completely free to play and playable over your web browser or downloadable for your iOS/Android mobile device the game offers a adult themed, hilarious and casual game format suitable for an older audience.

When first working in players must create their character, with a variety of hairstyles, eyes, mouths, tattoos and other options players can create a unique looking character with the huge available combinations and then give themselves a suitable porn star name. From here there is a wide selection of in game features such as missions/tasks that players can complete around their neighbourhood to gain XP and other rewards, the story text is humorous and will keep players engaged as their story advances and they unlock new zones on their rise to stardom.

One of the key premises of the game is resource and time management, players have in game Cash currency to purchase various clothing and accessory items that when equipped will not only change their luck but also increase their various stats, which are used when the player is in combat against bouncers, movie executives, hysteric fans and other AI characters that appear in the various missions. Players can also spend cash to increase their stats directly and so it becomes an important feature, which is earned through unlocking achievements, completing tasks or even working at a day job where the player can designates how much time they wish to spend working (which puts the character into an AFK mode where the player can no longer perform other tasks) and at the end of this time they will receive more cash to spend. Players must also acquire Diamonds, which is the premium currency earned occasionally through achievements and levelling up, but primarily is a paid for currency where players spend real-world cash to gain access to.

Managing time is important as whether it is your day job, completing missions or shooting a movie, every action taken can take minutes and even hours to complete and during this time players can either wait, go off-line spend Diamonds to complete the task instantly.

With more cash comes a chance at purchasing better gear and increasing your skills (which can also be increased for free when levelling up) which will make the player more competitive in PVP duels where they fight against other players for rewards and Glory that will advance them up the public PVP ladder for all to see.