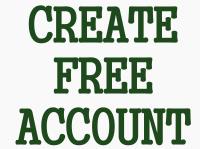 Play GoodGame Big Farm MMO Game
GoodGame Big Farm
Genre: Farming Free to play Management MMO
Developers: Goodgame
Platforms: Internet Browser

GoodGame Big farm is a free to play farm management game that can be played directly in your Internet browser, in the game players are handed over control of At George's farm in the hope that they are able to turn it into a great success. Starting with a small plot of land, basic buildings and little knowledge, players must convert this humble farmstead into a thriving business with the aid of some colourful local characters that will share their know-how and give guidance in all aspects of managing your new farm.

Players begin with an undeveloped plot of land that takes the form of an empty grid that players can build upon with different buildings and decorative components to make their farm and generally a nice place to work on. Each building has a specific use to the farm, be that creating produce that can be sold in bulk on the player market for in game dollars, or used at the farm itself in the form of fertiliser and animal feed to tend to your various crops and livestock. What a player puts into their farm in resources and time they will take out in higher quality items to sell or trade.

Throughout gameplay tasks will constantly appear for players to indulge themselves in, minor challenges to produce certain items, construct specific buildings or poor form some other farm related task that will yield not only dollars but also experience points. As a player gains more experience they will level up their character and unlock previously unavailable features, crops, specialised buildings and much more. Every building and item within the game has a level requirement that must be reached before a player has access to it, similarly players can only expand their buildable plot of farmland at specific level increments to pace out the game and give players something to work to.

The game is very community driven with active forums, a community member created wiki, social community events and competitions as well as the inclusion of Cooperatives, player run groups that can be joined where players are able to help each other with their farms as well as aiding each other in the completion of tasks and the different challenges. The Cooperatives in particular are great ways to meet new friends and helpful players who want to aid you in creating a successful farm! With bright graphics, amusing characters, cheery music and simple, casual gameplay Big Farm will appeal to all age ranges and is very family friendly.